How Bristol based business On the Dot Removals are paving the way for increased environmental responsibility in the removals industry.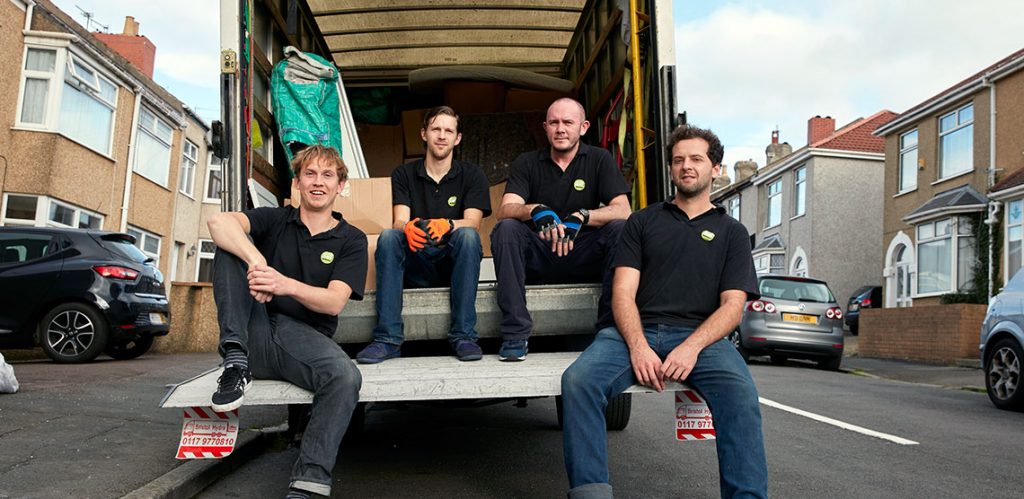 Long before it won the European Green Capital award in 2015, Bristol has been a city known for its progressive nature and cultural and corporate ethical practices. So it's fitting that it's in Bristol a company at the forefront of bringing a higher environmental responsibility to an unlikely industry was founded.
Even with the heightened global consciousness afforded in 2017, the world recycles just 14% of the plastic packaging it uses, leading to a colossal 8m tonnes of plastic packaging polluting our oceans each year, irreversibly damaging the fragile ecosystem and potentially poisoning the waters to the extent that toxins may be making their way into our food chain. The majority of that plastic is made out of packaging, such as grocery bags, or polystyrene packing peanuts.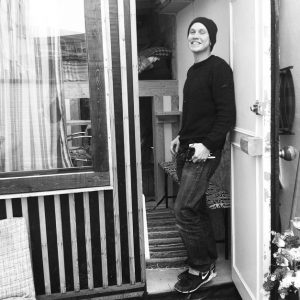 Environmental responsibility and a home removals company may seem like an unlikely pairing, however, when you consider that the primary materials used for packing and transporting goods from one household to another are also one of the main pollutants of our oceans and land, it begins to make sense why Josh Smith, of On the Dot Removals, first founded a green home removal company.
Global warming, and how to mitigate its effects, has been a hotly debated topic for the last few decades, with awareness growing about how the patterns of our daily lives contribute towards the rise in CO2 emissions and harmful landfills, it is understandable that more people are beginning to make considered choices in terms of the way we behave, act and think. However, with studies – and experience – showing that moving house is one of the most objectively stressful days of a person's life, how do you convince them to prioritise environmental concerns?
"As removal service providers we recognise our work is with people who are moving through a potentially stressful time of their lives. Fully aware of this we take pride in our responsibility to offer exceptional support during this period."
The key is to integrate environmentally responsible practices inherently into the customer services, offering up the ethical choice, whilst requiring minimal effort from the consumer themselves. And, with Britain more environmentally conscious than ever before, it makes sense that, if given the exact same service but with added green karma, the choice would immediately fall with On the Dot.
On the Dot Removals and in particular Josh's leadership are an important study in the way they approach incorporating environmentally healthy practices in a way that doesn't directly affect their consumer operations. By focusing on ways to modify the impactful business processes, rather than completely changing, or avoiding, them, Josh has managed to maintain the recognisable model of a traditional removals company, whilst streamlining it to fit his ethical ethos.
Working from the ground upwards, every detail of On the Dot is negotiated on its global impact, from the uniforms the employees wear, which are fair trade, to removing the wastage of packing materials by only utilising reused removals boxes, recycled wrapping paper and biodegradable bubble wrap. On the Dot even offer their own packing service, in both a customer service failsafe and a personal guarantee that the move is as environmentally sound as possible.
Working in an industry predicated on driving people and goods from A to B, to aim for a lower carbon footprint may seem counterintuitive to business growth. But, by implementing effective measures, such as offering customers half price if they are able to use one of the empty removals vans on route back from another job – driving up to 10 miles out of the way – and cycling over to homes that have opted for a free removals survey, On the Dot manage to slash their emissions and still offer the same, if not a better quality of service.
"We both had a strong desire for work that offered more freedom, more connection with people and to come home with sweat on our brow knowing we had made a positive impact on someone's life."
On the Dot proves that this holistic approach to business, where the drive comes from a social responsibility that spreads from environmental awareness to a genuine focus and support of the customer's needs, is achieved even within industries that may not necessarily seem to align. The transformation of what started out as a man-in-a-van into a successful, ethically responsible business, wasn't achieved by dismantling the industry but by focusing on the things that could be changed, no matter how incremental, and keeping the customer at the centre of every action.
Since beginning in 2011, each of the co-founders with a van a piece, On the Dot's rapid growth has proved that ethical and environmental responsibility, don't have to be at odds with successful business practices.
For more information on On the Dot Removals, please see their website, http://www.onthedotremovals.co.uk.
Do you run a Bristol based business or organisation? Have you got some exciting news you'd like to share locally? Then drop us a line here at hello@bristol-online.com and we might feature it.