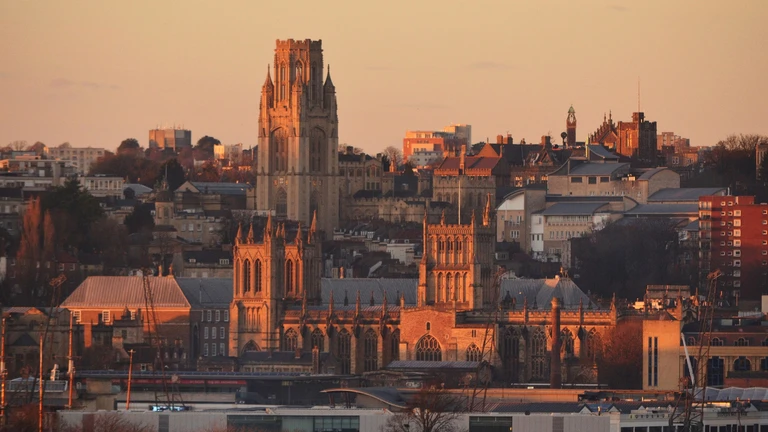 Bristol is in many ways the perfect place to start a business. A thriving and vibrant city, Bristol has already attracted a large number of exciting startups to make it their base.
Boasting a long and proud history of technology and innovation that goes back to the days of the great Victorian engineer, Isambard Kingdom-Brunel, Bristol has become home to thriving aerospace and micro-electronics industries, and more recently has become a hub for numerous disruptive tech companies.
In 2017 Bristol was ranked the best place to start a business in England by Startups.co.uk in the Start-up Cities Index, partly due to its excellent business survival rates. Other features that make it ideal include its transport infrastructure, the Temple Quarter Enterprise Zone (home to over 350 businesses), and the overall quality of life in the city.
The Smart City
Bristol is a city that embraces technology, as demonstrated when it was named as the leading smart city in the UK by the UK Smart Cities Index in 2017. When it came to important factors like infrastructure and connectivity, Bristol was top of the list.
It is also one of the UK's most important tech clusters with over 200 startups and over 35,000 digital jobs, according to the Technation report from 2018.
Excellent Access to Support
One of the ways in which Bristol startups thrive is the access they have to excellent support. There are many organisations that offer support to businesses in Bristol to provide help when they are starting out and growing:
Large Talent Pool
Bristol is home to two universities: the University of Bristol and the University of the West of England (UWE). These research-led universities have excellent reputations, and the University of Bristol is one of the best universities in the world.
The university collaborates with local businesses and helps to place graduates, so you can be sure you will have a large pool of talent to choose from when you are hiring for your startup.
Home to Many Exciting Startups
There are lots of innovative startups in Bristol that have chosen the city for all the benefits it provides. Many startups choose Temple Quarter as their base. This is a Local Enterprise Zone that offers various financial incentives for businesses, and it is home to many innovative organisations and startups. It is also located near Temple Meads Station for added convenience.
Good Transport Infrastructure
Bristol also has an excellent transport infrastructure, which is essential for businesses of all sizes. It has a good bus network, and you can easily catch a train to London, Glasgow and other key destinations around the UK from Bristol Temple Meads or Bristol Parkway.
Bristol Airport has developed over the years to become a major international gateway into the South West and offers convenient travel to domestic and international destinations, including trans-Atlantic flights to America.
A Great Place to Live and Work
Finally, Bristol is a wonderful place to live and work, offering an excellent quality of life. This is important for anyone planning to start a business and attract the best talent.
In 2017, Bristol was voted the best city to live in the UK by the Sunday Times Best Places to Live Guide. It was also voted Europe's coolest city in the same year by National Geographic Traveller.
Bristol is a cultural powerhouse. The Bristol Old Vic is one of the oldest working theatres in the UK and the city was the home of Banksy. With amazing street art, the famous graffiti artist's influence on the city can be seen everywhere. Bristol's music scene has played a huge influence on artists and bands across the UK, with acts like Massive Attack, Portishead, Tricky and more recently, Idles, all hailing from Bristol.
The city offers excellent shopping, an important feature for anyone planning on making it their base. The best shops can be found on Gloucester Road, Bristol Shopping Quarter and Cabot Circus among other areas.
Attractions and sights like the Clifton Suspension Bridge, Bristol Cathedral, Clifton Observatory and the SS Great Britain mean there is plenty to see and do in Bristol whether you're visiting for a day or staying long-term.
It also has an excellent nightlife scene, with internationally renowned clubs like Motion and Thekla being based here. Add to that the tons of live music venues and pubs hosting artists and bands of every musical style imaginable.
Start Your Business in Bristol
For all these reasons and more, Bristol is a fantastic place to start a business. A thriving city of technology, innovation and culture, Bristol provides everything a startup needs for success. You'll be in good company with all the other startups choosing Bristol as their base, so consider Bristol and enjoy all the benefits of starting and running a business here.