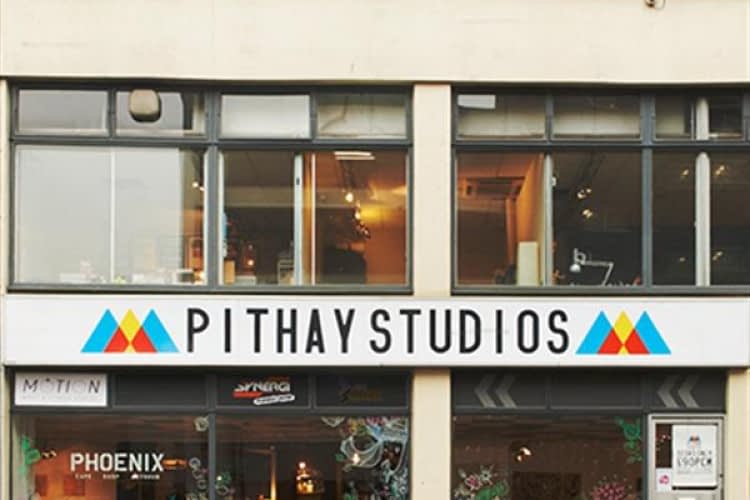 Co-working spaces can help you grow a start-up business and maximise productivity. The vibrant city of Bristol has plenty of quality co-working options to choose from.
Whether you're looking to surround yourself with a positive workplace culture and community or simply seeking inspiration away from home, there's a co-working space in Bristol that will suit your needs perfectly.
Pithay Studios
Pithay Studios is a busy and exciting co-working space in a modern eight-storey building on All Saints Street, within walking distance of Castle Park and the Bristol Shopping Quarter.
Launched back in 2014, this versatile co-working space is home to an eclectic mix of professionals, artists, crafters and retailers. With 16,000 square feet available, there are plenty of desks, retail areas and storage spaces, as well as private offices and studios, all of which come equipped with a free fibre-optic internet connection.
The work spaces at Pithay Studios are accessible from 6am all the way through to 11:40pm, with desks available for £99 per month. The wide variety of private spaces are available for between £180 and £800 per month.
The Pithay building also features a café and gym, as well as a bicycle shop and a dance studio, all of which help nurture a friendly and creative environment.
DeskLodge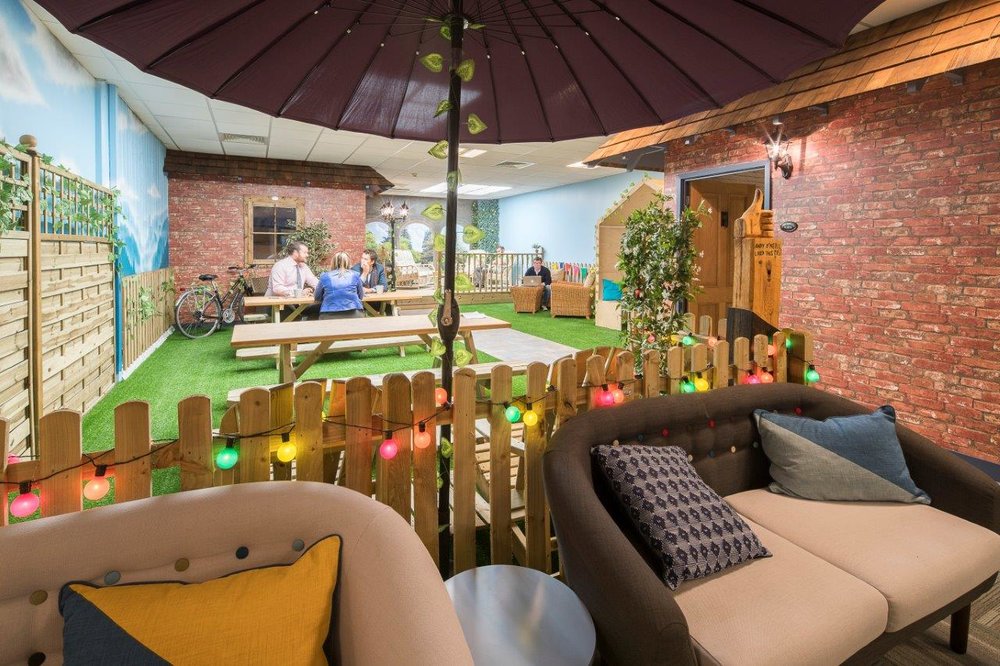 The Bristol branch of the DeskLodge co-working space chain is located just south of the Old Market Roundabout on Temple Way. It is a great place for start-ups to get going and the community is collaborative and welcoming.
There are a lot of hot-desking options with rates running from £3 for one hour up to £100 for 60 hours per month, with unlimited access between 8.30am and 6pm for £150 per month. There are also fixed desk packages starting from £260 per month which gives you access to additional features such as breakout spaces, kitchens and showers. Private offices are also available, as well as Desk Lodge's Virtual Office package which allows you to use them as your registered business address.
Hamilton House
In Stokes Croft at the northern end of central Bristol is Hamilton House, just around the corner from Banksy's Rose Trap mural. The community is very mixed with the venue hosting many different kinds of classes, workshops and concerts as well as providing desks, artist studios and office spaces.
The open-plan hot-desking rate starts at £2 per hour, with other rates starting at £40 for a week with access available between 9am and 8.30pm on weekdays only. Full 24-hour access can be acquired for a minimum of £150 per month, plus there are dedicated desks available from £100 per month and ten-person private offices for a monthly fee of £500.
Spike Island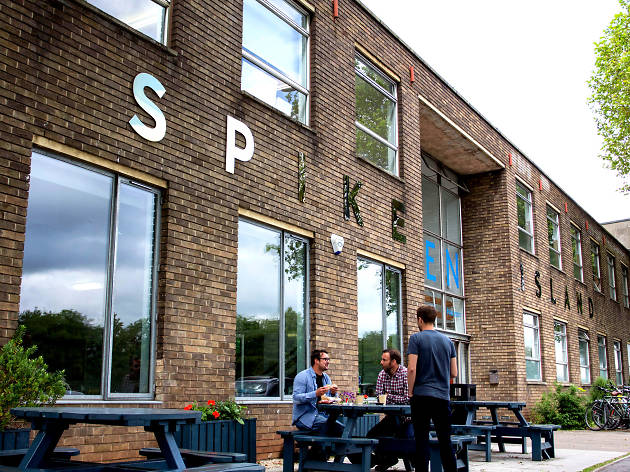 The Spike Island co-working space on Cumberland Road in the south west direction of Bristol features office spaces for hire amongst artist's studios and galleries. The community here leans very heavily toward the artistic and creative side of things, although there are many small businesses operating out of the studios and co-working spaces too.
Opening hours revolve around a fairly traditional working day, opening at 8.30am and closing at 5pm.
Runway East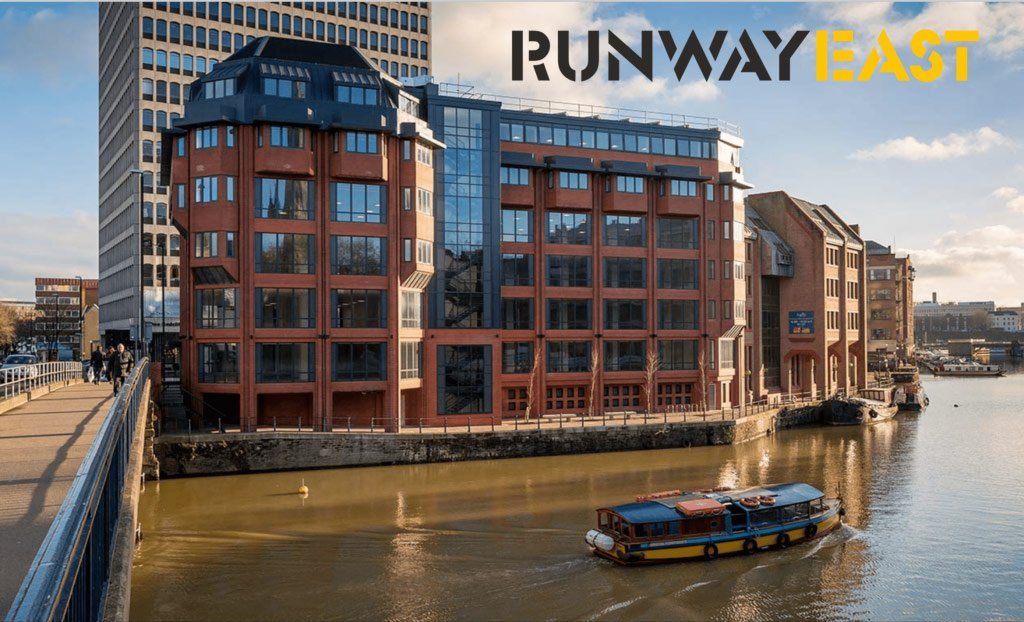 Just south of Castle Park and Bristol Bridge on Victoria Road is the Bristol branch of co-working chain Runway East, housed in a building that enjoys excellent views of the park and the River Avon. The community of co-workers consist of entrepreneurs and innovators, with a healthy population of start-ups.
As well as hot desks for rates starting from £199 per month, there are dedicated desks available from £280 per month and private offices from £325 per month. There are office spaces to accommodate one person or others that can accommodate up to a hundred. Included in the prices are a high speed internet connection, refreshments and access to meeting rooms and over 9,000 square feet of break out space, including a roof terrace and a main lounge with floor to ceiling windows overlooking the river.
Redbrick House
Another interesting co-working space is Redbrick House, located in York Court on Wilder St towards the northern end of Bristol city. Populated by freelancers, entrepreneurs, small teams and start-ups, Redbrick House consists of three floors of contemporary workspaces with areas designed for solitary as well as interactive working.
The venue also hosts many members' socials for like-minded individuals to network with each other.
Redbrick House is home to social enterprise PAPER Arts who own and operate the co-working spaces as a non-profit organisation. The membership packages are very flexible with a day pass costing just £15 per day. Other basic rates include 30 hours for £60 per month, and 60 hours for £100 per month. Unlimited use of the co-working space is available for £140 per month, plus there are meeting rooms, social spaces and a communal kitchen. All profits go toward supporting the PAPER Arts Youth Programmes.
Urban Desk Space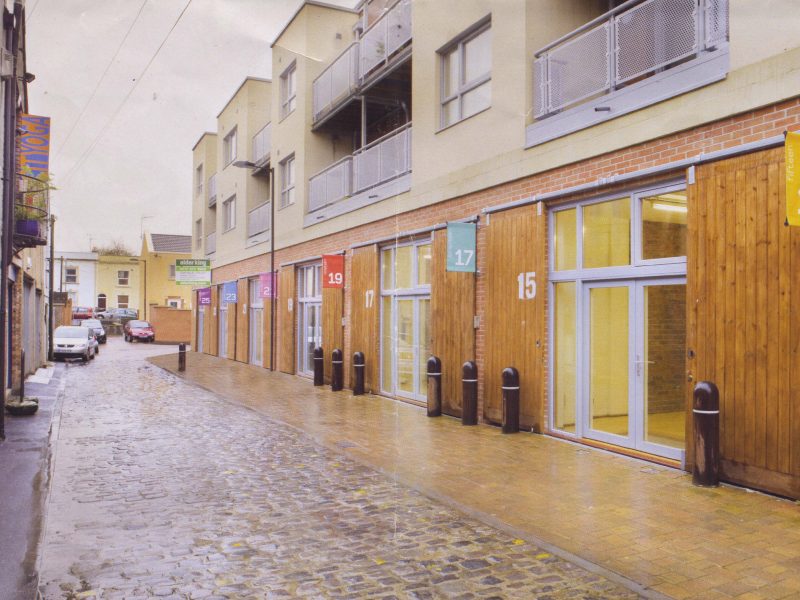 Around the block from Redbrick House is Urban Desk Space on Backfields Lane in Stokes Croft, in the very heart of Bristol's arts quarter. They provide a friendly and secure working environment populated by creative self-employed people who are keen to benefit from working alongside other creative people.
It is a smaller co-working area than most of the others on this list, which might be a benefit or a drawback depending on your own purposes. There is just the one hot desk available for £10 a day, but the £150 per month permanent desks are quite large and come with a comfortable chair. High speed internet and a communal kitchen and seating area are also included.